Do you have a hard time getting started when you are staring at a blank page? I do! Maybe experts call this "journal block" of 'blank page fright"? To help you get started, I compiled some of the best idea to help you come up with some great ideas to get you started on a travel journal.
I love capturing all of our travel memories in creative ways. One of those ways is through a travel journal. Whether you call it a travel journal, bullet journal, or scrapbook, there are so many possibilities and super cute ways to document your memories! This is where all the great ideas from Pinterest come in!! There are some fantastic bloggers out there creating fantastic stuff to inspire us.
Ideas to Get you Started
Here is a great graphic with ideas to get over your blank page fright.  My two favorite ideas are the fold out map and writing down conversations you hear. On a recent trip to Ireland we discovered that the Irish LOVE to tell stories. I wish I had documented some of the really awesome things they told us.
Maps, Sketches, and Diagrams
There is an endless supply of sketch and diagram inspiration on Pinterest. I can't draw worth a hill of beans, but I can use graphite paper to trace stuff on to my journal! Super EASY! Nicole from Bad With Directions has a GREAT tutorial on how to create beautiful maps in your journal, HERE
This is a cute idea for tracing your trip route! You could also use the same string/thread to sew pictures, tickets, or concert stubs to a page. I'm feeling inspired now!
Creative Collages
Collages are a perfect way to create a visual summary of your trip. They are a bit like art don't you think?
I love this collage because it has a 3-D vibe, making it visually interesting.
Envelopes, Windows, and Ways to Display Objects
Okay, maps folded into envelopes is the cutest idea ever. I LOVE this because you can put special things in them and attached to your journal. These were created to use as actual envelopes which is a neat idea for sending something from your trip to someone special.
This is a great way to display small objects, like shells or sand, coins, tiny pictures, etc from your vacation.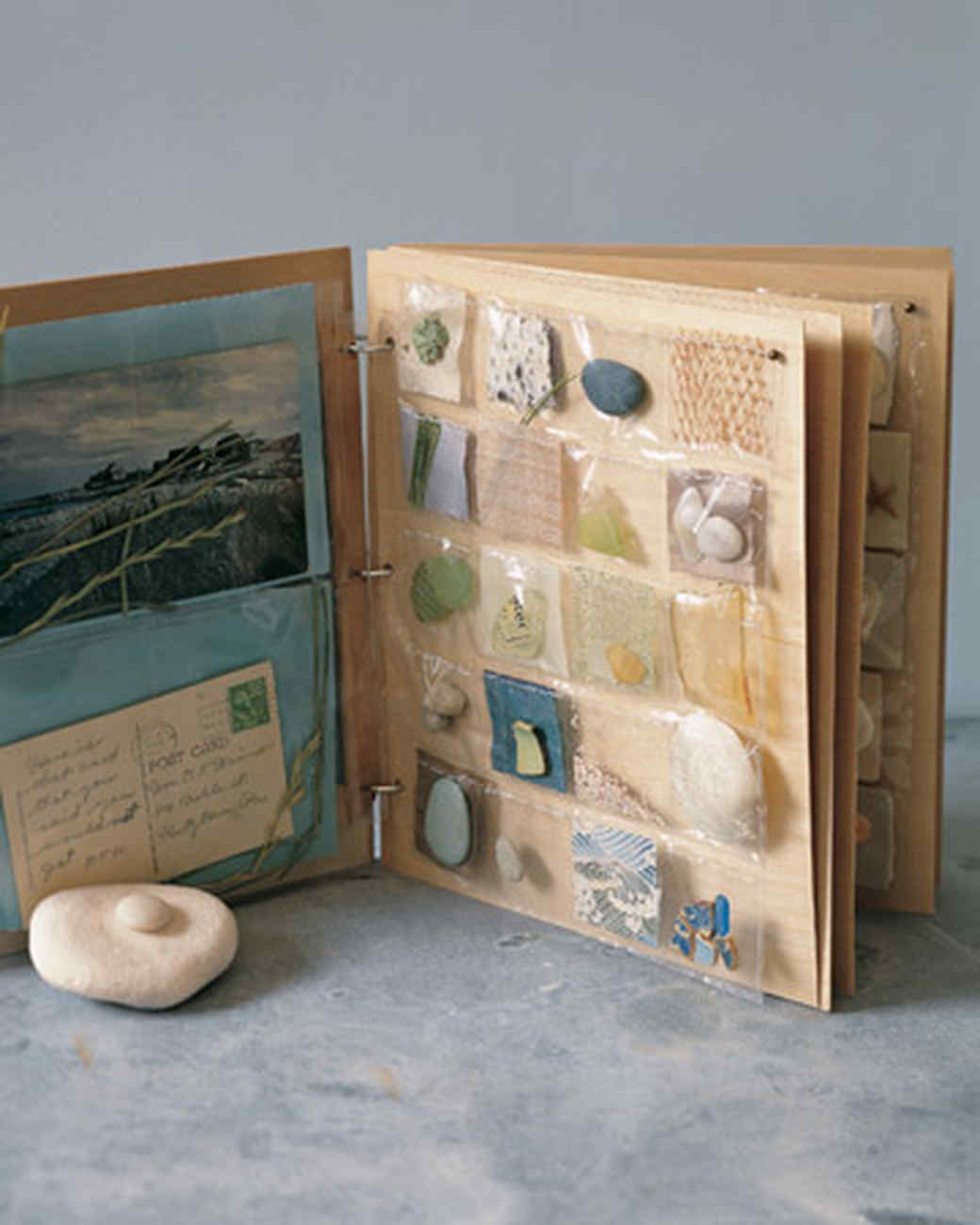 Here are 2 super easy ways to use tags to mix up your journal a bit to create more interest – or to be able to add more content on a page. I love the idea with the sand. Great way to display with the mess


Creative Ways to Display Pictures
Check out these three different ways to display pictures.